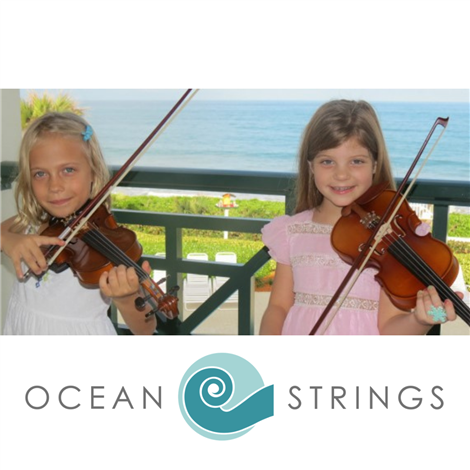 Welcome to our Studio!
Parent Training
"What is my role as a Practice Parent with my child? How will I know what to do?"
If your child is between the ages of 4-10, you will be attending lessons and practicing daily with them at home. They will need your help in:
1) Establishing good posture
2) Maintaining focus for 30-45 minutes of practice (we encourage this thru playful games! Don't worry we'll teach you!) and
3) Scaffolding their learning in a way that effectively builds their skill.
As middle schoolers they will continue to benefit from some gentle parental oversight in their practicing. Once they have developed the necessary organization, self-awareness, and discipline, they will be able to practice fully independently.

In order to support you in your role as practice parent, I will meet with you for two- three 40 minute violin lessons before your child begins, so you can be more helpful (and feel more confident and knowledgeable) when you practice with them. You are welcome to bring your own violin if you have one; otherwise I will provide a violin for you to use during our meeting.

During these setup weeks before your child begins lessons, you will want to begin establishing a practice routine each day (optimally the same time as your child's lesson). Some of your family's usual routines will need to be adjusted to accommodate this activity. I suggest easing into this practice routine over the next two weeks by doing a violin-related activity each day at the appointed practice time — for example, watching a video of a violin performance. This will help give you a sense whether the practice time you've chosen will work well.

Choosing a Practice Area

"How should I setup my child's space for practicing?"
You will want to set aside a specific area in your home which is reserved for music playing.
Create an imaginative name for it and make a sign together!
Having a dedicated practice area helps your child (and you) focus more fully on your practice time, without other tasks and distractions pulling on your attention. The practice area should be:
A relatively quiet and free from distraction from other family members.
Ideally the area should include just one chair (for you)
A high-quality music stand (Order here, OR for taller families Order Here)
Some pens and pencils.
Eliminating cushy furniture from the practice area will help your child build the discipline of standing throughout the practice.
Our studio app: TONARA helps to promote intrinsic motivation in students to play their instruments every day. We will set this up with your device at our first lesson!


Getting a Violin
"When is my child ready for his instrument? And where should I rent one from?"
When your teacher has qualified your child has "Earned His Violin" (About a month or so if following the Movement Building Blocks of the Kaleidoscopes Curriculum)
They are ready to get their own violin!
Please bring them to the shop to rent or purchase a violin (my preferred shop here in Melbourne, FL or Here in Orlando, FL). The assistants there will measure your child for the appropriate size. To avoid bad habits being formed, please have your child refrain from playing the violin before our first lesson.

Parents' Role in the Lesson
"Will I be able to attend my child's lesson?"
YES! All parents must attend their beginning child's lesson (Ages 10 and younger especially) and we strongly encourage you to take notes and/or short videos, which will guide your home practice.
My in-person studio has a "DO NOT DISTURB cell phone rule" to ensure that parents do not get pulled into a conversation and miss key points of the lesson. A good practice parent will be writing notes more or less continuously throughout the lesson.
Please turn off your cell phone reception to a Do Not Disturb function so that it does not present a distraction.
Your child and their violin journey will blossom when the space for the lesson is held in high esteem.
PLEASE keep in touch with us via the studio app: TONARA! We will send weekly messages and studio challenges and you are welcome to check in via text on the app with us during studio hours! This is a highly motivational experience and we encourage you to use it in your daily playing as much as possible!
Thank you for your understanding and cooperation and we look forward to beginning your musical journey with us!
Musically,
Richard & Nicole Ballinger
Ocean Strings Studio